Hello everybody,
I have an issue regarding the Marvelmind positioning system.
Unfortunately I have not been able to achieve a good performance of the device, so I would like to ask for your help to guide me how to improve it, and to finally be able to carry out a good application of the device.
The device is used to follow the path of a bicycle. It is placed in an elevated position so that there is no shadow or blockage of the signal from the stationary beacons.

the following figure shows the distribution of the beacons in the laboratory.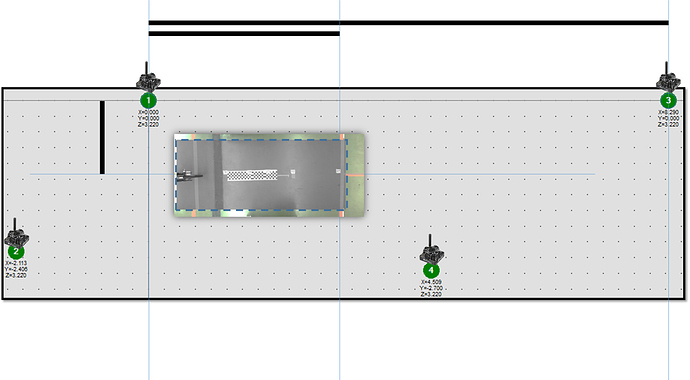 3. the mobile beacon (with IMU) is mounted on the bicycle as shown in the following picture: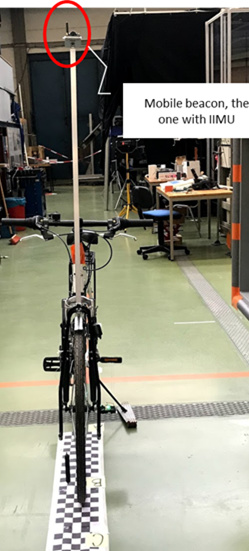 Here you can see that every 10 ms the system records the position of the mobile beacon. That is 100 hz. but if one sees the data, it changes the registered position after 130 ms. that is about 8 hz-
The question is, how can I improve the frequency of measurement of the position of the mobile beacon?
It is also noticeable, in the last image, that the number of measurements reported in a time interval is not always the same (even if the coordinates are repeated)
Thank you in advance for your prompt assistance.
Camilo C.