The firmware of Protoneer CNC hat for pi is installed or do I have to install before use?
Hi Ivanicsi,
yes of course, every Protoneer Raspberry Pi CNC Board has a preconfigured grbl firmware installed. I have attachted a picture of bCNC, its a free and open source CNC Controller software with which you can change the configuration of your CNC/PCB milling machine like your transmissions or something similar. After configuring you need only to upload the configuration to the board
If you have any further questions, please feel free to ask - We are very happy to help you. And I would like to read a topic about your CNC machine, too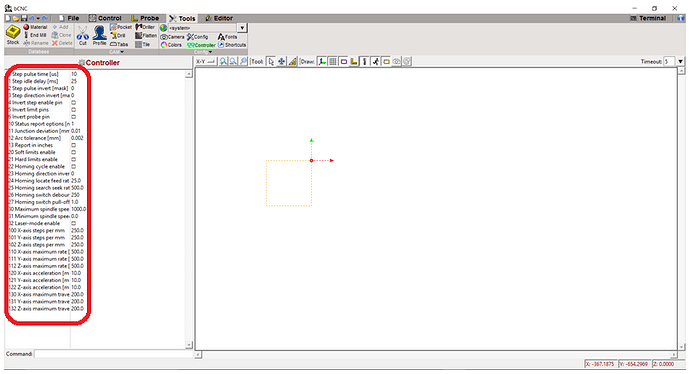 Your MYBOTSHOP Support Team
Ich bekomme keinen Kontakt zu Board
immer nur die Fehlermeldung keine
verbindung zu grbi status not connected der port /dev/ttyAMAO kann nicht geöffnet werden Error13
Permission denied fehler beim öffnen der schnittstelle
Habe das Image 4 5 mal erstellt bei 2 Raspberrypi versucht, keine Kommunikations via GPIO 14 und 15
der Paspi ist OK weis nicht wo der Fehler liegt
Hallo Wusl,
ich vermute wir haben das Problem per Email identifizieren können. Unsere Vermutung liegt in dem Zusammenspiel aus Raspberry Pi V2 und dem derzeitig herunterladbaren Image, welches einen Kernel für das RPi 3 beinhaltet.
Sollten jedoch weiterhin Probleme bei dem Verbindungsaufbau auftreten, dann gerne erneut hier posten.
Wir wünschen einen angenehmen Sonntag.

Bei meiner Platine V2.60 fehlt der Anschluss für SDA/SCL, weiters lässt sich V510-20200412 auf meinem Raspberry3B+ nicht starten (Standard Pi OS funktioniert).