Hi mybotshot team!
I have an issue with one of the 5x Super Beacons as part of the package. All configured via USB according to manual. 4x of them working as expected, but one fails.
USB connection is fine, same for all settings etc. Powerbank connected,. …
But: no radio connection at all to this beacon! LEDs (green blinking, but no connection or wake-up).
Set all radio freq. to 868MHz. What makes me worried is the carrierFreq (acc. to manual the real calculated) of the Beacon? All other show ~865MHz …
See below picture.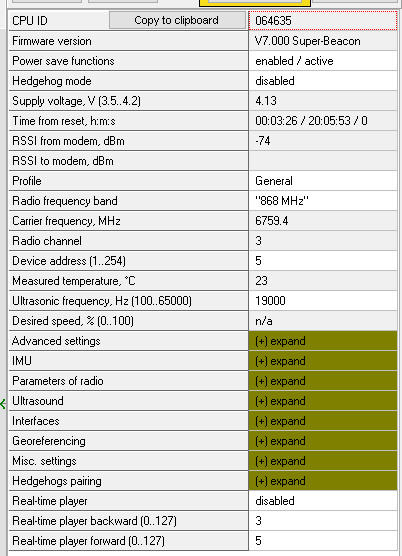 Can you help out?