Hi, I am trying to create a smooth trajectory that will exert a constant force of 1 N in the Z direction (i.e., downwards force) and move a combination of X and Y direction (rotary motion) on upon contact with a surface. However, it seems that I could not really get the optimum parameters set for error scale and goal tolerance as the xarm was bobbing up and down as it moves along the waypoints. I also get the following path error on my command window.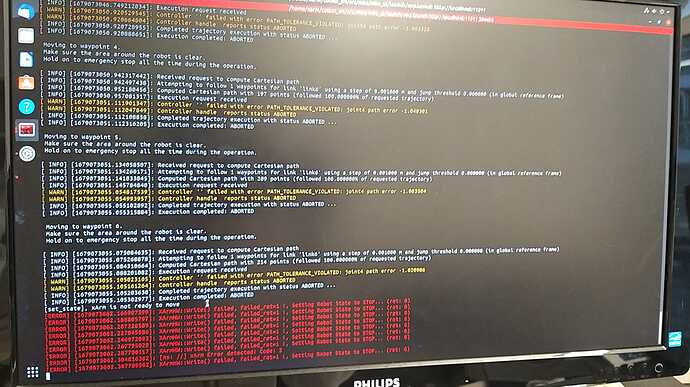 In addition, I do have a paintbursh attached on a acrylic plate at the end of the force sensor (see picture) which we manufactured ourselves following the DIN of the force sensor/robot.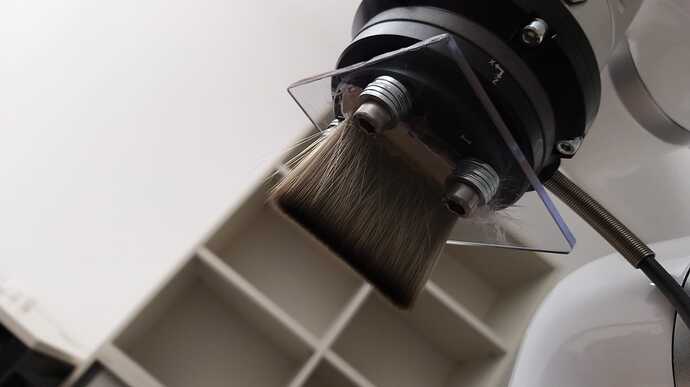 Is there any issues with doing a setup like that?
Thank you.