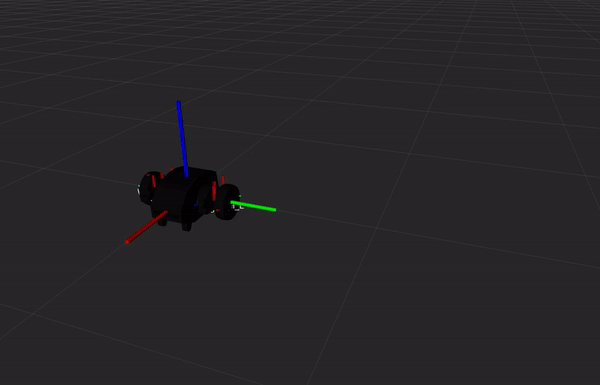 Introducing Diablo, the cutting-edge self-balancing wheeled-leg robot that's poised to redefine the future of robotics. Diablo represents a remarkable fusion of advanced technology and innovative design, offering a glimpse into the incredible possibilities of the robotics world.
With its flexible two-wheeled platform, Diablo is not just a robot; it's an open development platform that unleashes boundless potential for robotics enthusiasts and professionals alike. Its open development ecology provides seamless interfaces for a wide range of applications, making it a versatile tool for various industries.
Diablo's exceptional performance is powered by six M1502A direct-drive robot joints, enabling smooth and agile movements that surpass conventional robots. Whether it's standing, creeping, or navigating challenging terrains, Diablo excels with ease.
The box comes complete with everything you need to get started, including the Diablo biped robot, a power adapter, a remote controller, a toolkit, and a user manual. This means you can dive into the world of robotics without any hassle.
With impressive specifications that include a maximum load capacity of over 80 kg during creeping and a maximum driving speed of 2.4 m/s, Diablo is ready to take on a wide range of tasks and challenges. Whether it's educational projects, research endeavors, or industrial applications, Diablo is the ultimate robotic companion.
Prepare to be amazed as Diablo opens up a world of possibilities in robotics. It's time to experience the future today with Diablo, the self-balancing wheeled-leg robot that sets new standards for innovation and performance.